5 Totoro Products That Every Totoro Fan Must Have
We LOVE Totoro so much, and we know you do also! So we went in and put it into a task to gather up the BEST TOTORO PRODUCT THAT EVERY TOTORO FAN MUST HAVE!
Here's the list, and Let's start supercharging your Totoro Collection!
1. Totoro - Touch Sensor Night Light
This Totoro Night Light is the fun night light for all ages! I mean, you could just tap and tap and tap on it day in day out! How fun is that? Plus kids do really love it!
Watch the video and see how it works and how priceless the kid's reaction to it! Awesome!
Definitely, a labeled as a Must-Have
Learn More Here

2. Totoro Messenger Bag
The Totoro Messenger bag can save you from all the endless pocket searching with it's multi-pockets, and most probably it'll save you from soul searching because this bag is a complete soul satisfaction!
It'll give you the heart feels as you rock some of that awesome OOTD's!
Learn More Here

3. Totoro Round Bag
The Totoro Round Bag is a multi-purpose bag you shouldn't miss on having! It's great for school, the beach, as a nappy bag, as a gym bag, or as a laptop bag! 
Learn More Here

4. Totoro Summer Loose Shirts
Well, I'd wear it for all-4-seasons! Winter. Spring. Summer. Fall. Plus, I'd buy every design and probably wear them every day if I could. They're one statement wardrobe you shouldn't go without!
Learn More Here 
*more designs available

5. Totoro Leather Wallet
This wallet is Fancy and Cute! Made with Fine Leather.
The character that you most adore holds your most treasured photo and some of your most needed things, how's that? Definitely a Must-Have!
Learn More Here
 
That sums up our 5 Totoro Products That Every Totoro Fan Must Have for this month!
Go Crazy Frenzy, as you complete your Totoro Collection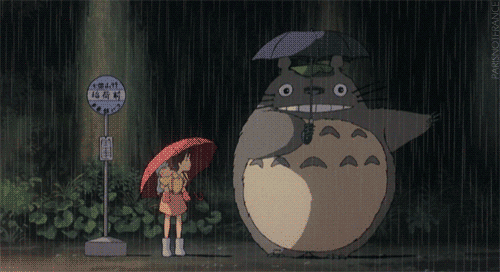 Check out our Oh My July! Totoro's Month Specials for more of our July Specials!
We hope you love the products that we recommend the way we did!
Leave a comment
Comments will be approved before showing up.